Hyvät Cardiffin Suomi-koulun jäsenet, vanhemmat, Suomipiiriläiset ja ystävät,
Cardiffin Suomi-koululla järjestetään perinteiseen tapaan joulujuhlat 3. joulukuuta 2016 klo 11.45 alkaen. Tule kanssamme viettämään suomihenkinen jouluhetki!
Ohjelmassa joululaulujen yhteislaulua, joulupukin vierailu, joulusatu, tonttuleikki, arpajaiset ja nyyttikestit.
Tuo mukanasi jotain teemaan sopivaa pikkusyötävää, esim. joulutorttuja; kakku; pipareita; pikkusuolaista; porkkana/lanttulaatikko tms.
Glögi / kahvi / teetarjoilu.
Arpajaispalkintoja otetaan myös mielellään vastaan!
Osoite: Capel Salem (vastapäätä Chapter Arts Centre), Market Road, Canton, Cardiff CF5 1QE
Jos pystyt auttamaan keittiössä tai muussa juhlien järjestelyissä tai sinulla on kysymyksiä kestityksestä tms, ota yhteyttä Virpiin.
Tervetuloa!
Cardiffin Suomi-koulun johtokunta ja opettajat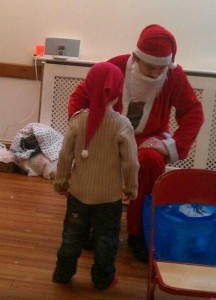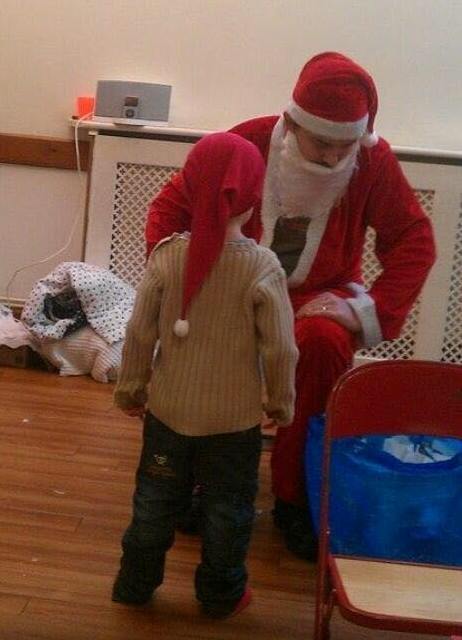 Dear Cardiff Finnish School members and parents & Cardiff Finnish Circle members and friends,
Cardiff Finnish School is again this year having a Finnish Christmas party on Saturday 3rd December starting at 11.45 am.
Do join us to share some Finnish Christmas spirit!
The programme includes Finnish carol singing, Santa's visit (as he IS Finnish after all!), a Christmas story, a raffle and festive eats/drinks.
Please bring with you some seasonal party food to share (e.g. cake, gingerbread, savoury snacks, Finnish Xmas casserole etc.)
Glögi / coffee / tea will be served.
Raffle prizes also gratefully received!
Venue: Capel Salem (opposite Chapter Arts Centre), Market Road, Canton, Cardiff CF5 1QE
If you are able to help out on the day, either in the kitchen or in some other way, or if you have any questions, please contact Virpi.
Look forward to seeing you on the 3rd – welcome!
Cardiff Finnish School Committee and teachers