English below
Suomi-koulu 9.12.
Pidämme 9.12. tavalliseen tapaan yhden koulutunnin klo 10.30-11.30, jonka aikana joulupukki käy tuomassa lapsille paketit.
Vanhemmat:
Voisitteko paketoida pukin konttiin suomenkielisen jo luetun kirjan jokaista juhlaan osallistuvaa lastasi kohden (Suomi-koulun kirjaston kirja tai oman kirjastosi kirja käy hyvin)
koulutunti alkaa täsmällisesti klo 10.30. Tulkaa ajoissa paikalle jotta ehdimme harjoitella lasten ohjelmanumeroa ja varustaa pukin kontin!
Suomi 100-juhla
Ovet aukeavat juhlavieraille klo 11.30.
Varsinainen juhla alkaa klo 12 ja luvassa on suomalaista juhlaruokaa, musiikkiesityksiä, runoja, puheita ja lapsille omaa ohjelmaa.
Pukukoodi: sinivalkoinen
Toivotamme kaikki walesinsuomalaiset, Suomen ystävät ja Suomi-koulun oppilaat lämpimästi tervetulleeksi juhlimaan 100-vuotiasta Suomea! Varaathan lippusi 30.11. mennessä Eventbrightin kautta. Lippuja on saatavilla vain rajoitettu määrä.
Aikuisten liput maksavat 3 £ ovelta kattamaan kuluja. Lasten liput ovat ilmaisia – ilmoita tekstiviestillä Kaisalle tai meilillä kuinka monta lasta on tulossa juhlaan, jotta voimme varata lapsille sopivan määrän ruokaa.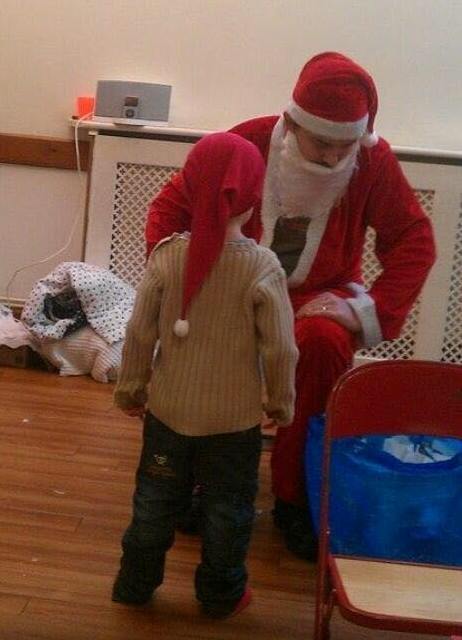 Suomi Finland 100 celebration
Our annual Christmas party is this year replaced by a Suomi 100 party to celebrate the centenary of Finland's independence.
Do join us for some Finnish food, music and entertainment on Saturday 9th December at Capel Salem, Market Road, Canton, Cardiff.
Doors open at 11.30 am, party starts at 12 noon.
For catering purposes and because of space limitations, we ask you to sign up for the event via Eventbright. Tickets for adults are limited and free at Eventbright. We will, however, collect a £3 contribution from all adults on the door; children are free.
Please also let us know how many children will accompany you, by emailing suomikoulucardiff@gmail.com
or text Kaisa at +44 7921250027.
At Eventbright, only indicate how many adult tickets you wish to book. (and then tell us how many children will come, too)
PLEASE NOTE, YOU WILL NEED TO BOOK TICKETS BY 30TH NOVEMBER via Eventbright. And remember, there is a limited number of tickets available.